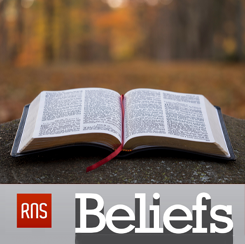 The Voice Of The Bible - with Narrator Stephen Johnston
Feb 21st, 2020 by Beliefs
Stephen Johnston has narrated and sold more translations of the Bible than any other person in history. He graduated from college with a BA in Radio and Television and planned to become a news announcer. In 1976 he was approached about narrating the New Testament on cassette. The rest is scripture.
He has international reputation as a narrator; receiving many awards including an Emmy, the New York Film Critics Award, the National Silver Microphone Award and the Army Commendation Award.
Stephen joins Beliefs from his home in California.
Share
|
Download