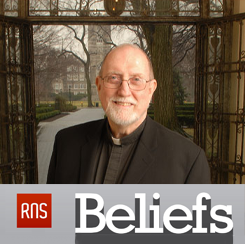 Pot-Banging the Curia: The Early Ideas of Bergoglio with Fr. Patrick J. Ryan S.J.
Oct 13th, 2019 by Beliefs
How can one know a pope? Even now, in an age when every word spoken is recorded, every homily delivered archived, and every act of penitence or fury witnessed, it's still possible to find we know nothing about Pope Francis.  
Pope Francis guides the practice, dreams, and consciences of over XXX million Catholics worldwide. Our guest, Father Patrick Ryan S.J., has written the foreword to the book: "In Your Eyes I See My Words" official homilies of Jorge (Hoar-Hay) Bergoglio, Pope Francis from his days in Buenos Aires. He joins me to discuss the underpinnings of the man who would become Francis.
Share
|
Download