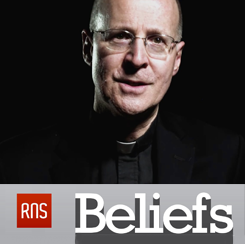 LGBT Catholics: Inclusivity and the Catholic Church with Fr. James Martin SJ
Jun 2nd, 2019 by Beliefs
Jesuit Priest Father James Martin. A thoughtful and respected voice in the Catholic Church. 
He's the author of the book, Building a Bridge: How the Catholic Church and the LGBT Community Can Enter Into a Relationship of Respect, Compassion, and Sensitivity.  
Known for his progressive theological views on a variety of subjects, he has turned his attention to homosexuality. Father Martin is a passionate advocate for embracing a community often shunned by the Church. 
Share
|
Download