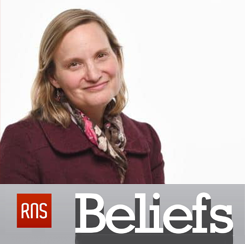 How to be uncomfortable: faith and toxic perfectionism
Mar 6th, 2020 by Beliefs
Jana Riess is a senior commentator and author of the popular column, Flunking Sainthood for Religion News Service.
Sharing her personal experience with writing critical commentary on an aspect of her Church's teachings, Riess stumbled into a strong backlash and an opportunity to re-think her opinion.
Then she did what sometimes seems unthinkable in the public sphere – she apologized and reconsidered. 
Jana Riess spoke with Beliefs producer Jay Woodward to sort through the experience. 
Share
|
Download