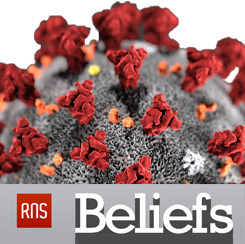 God in the time of coronavirus - with Father James Martin, S.J.
Apr 3rd, 2020 by Beliefs
It's a personal note from me this week. Not usually appropriate for news the way I prefer it, but these are very different times. My friend Father James Martin wrote a short piece that ran in the New York Times called, 'Where Is God In A Pandemic'. Like so many other people, I wanted to know what this man – whom I admire – would say to me, to us, during a moment of universal human suffering. We spoke, as everyone must these days, on the phone.  
Share
|
Download