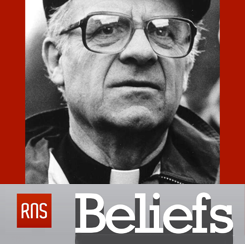 An Archbishop Committed to Liberation, Peace, and Justice
Jun 29th, 2019 by Beliefs
A priest from Montana who became Archbishop of Seattle during the height of the Cold War, made his mark challenging our government's atomic and military policy and the Church's support for the poor and marginalized. 
Raymond Hunthausen died last year after leaving his mark on our society and the Church he loved and served, which often didn't support him. 
Scholar Frank Fromherz joined us from Portland, OR to discuss his new book, "A Disarming Spirit, The Life of Archbishop Raymond Hunthausen" 
Share
|
Download