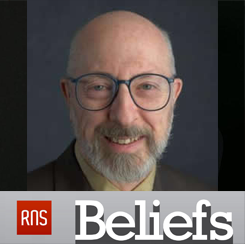 "Inaccurate, Unfair, Misleading" - Peter Steinfels on the PA Grand Jury Report
Jan 20th, 2019 by Beliefs
Acclaimed religion reporter for the New York Times, Peter Steinfels recently authored an article in the publication Commonweal. In it he makes an impassioned, meticulously developed case that a recent grand jury report on sexual abuse in Pennsylvania was, quote, "Inaccurate, Unfair, and Misleading".  
Steinfels claims the report was surrounded by journalistic laziness, misrepresentation of the efforts made by the Catholic Church to address the crisis, and a dramatic roll-out of accusations that were not supported by the report. 
Host Bill Baker speaks to Steinfels to unpack his criticisms of the report.
Share
|
Download